Appulate's Compare quotes page contains all quotes that are available on the Quote request page for the current company.
You can add and edit quotes.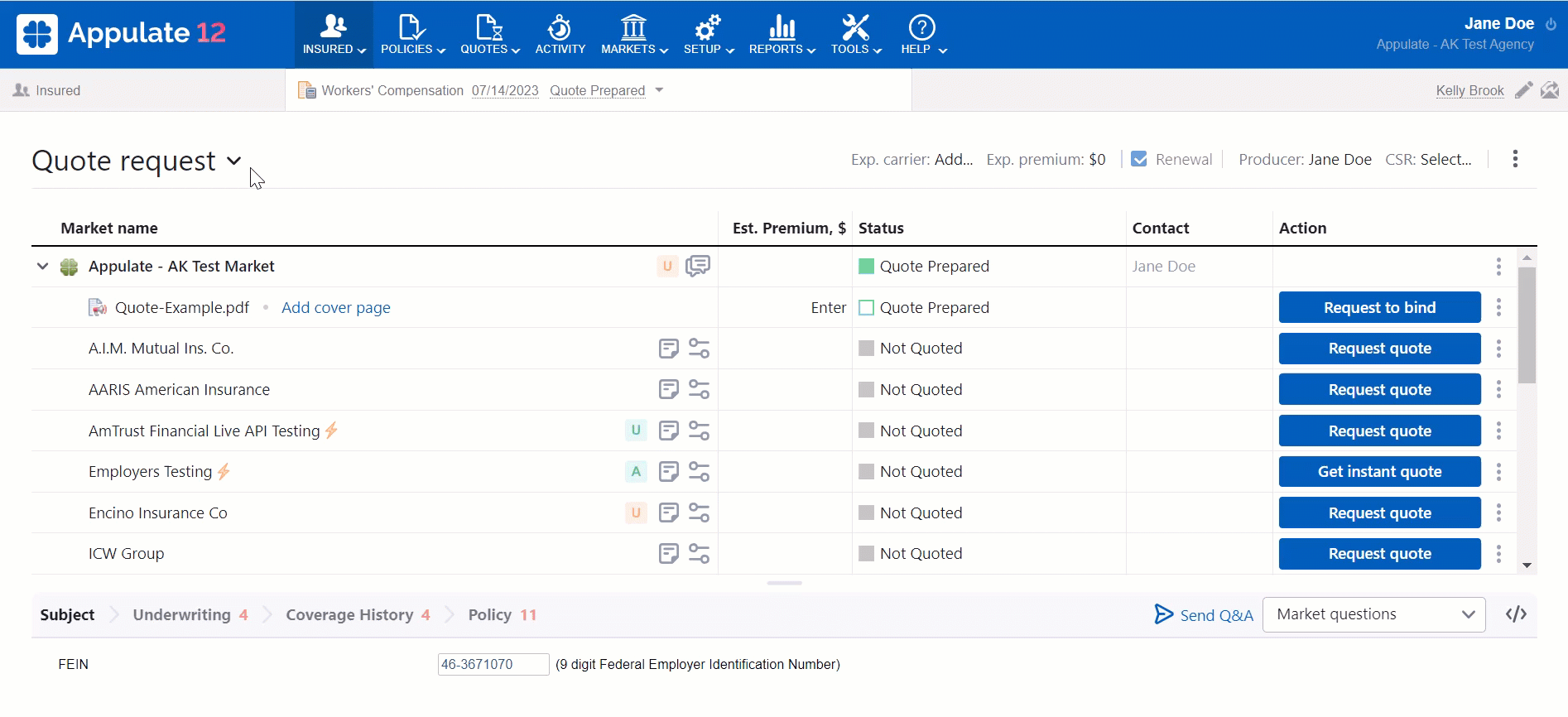 Each quote is displayed in a separate column with the following information:
Premium (if it isn't available, N/A is displayed instead);
Carrier;
Quote name (clicking it downloads the quote).
If available, a quote's details (for example, limits, deductibles, or the selected payment plan) are displayed underneath (4). If a parameter isn't available, N/A will be displayed. If a quote doesn't have any limits or deductibles, — will be displayed in place of their value. If their value is 0, $0 will be displayed.
For agents working under a market's URL, the page only displays quotes provided by this market or its submarkets.
Add quote
You can upload a quote by clicking Add quote or dragging-and-dropping a quote onto the page.
This will open the Add quote page with the Upload quote, Quote markup, and Quote details tabs. Once finished, click Save.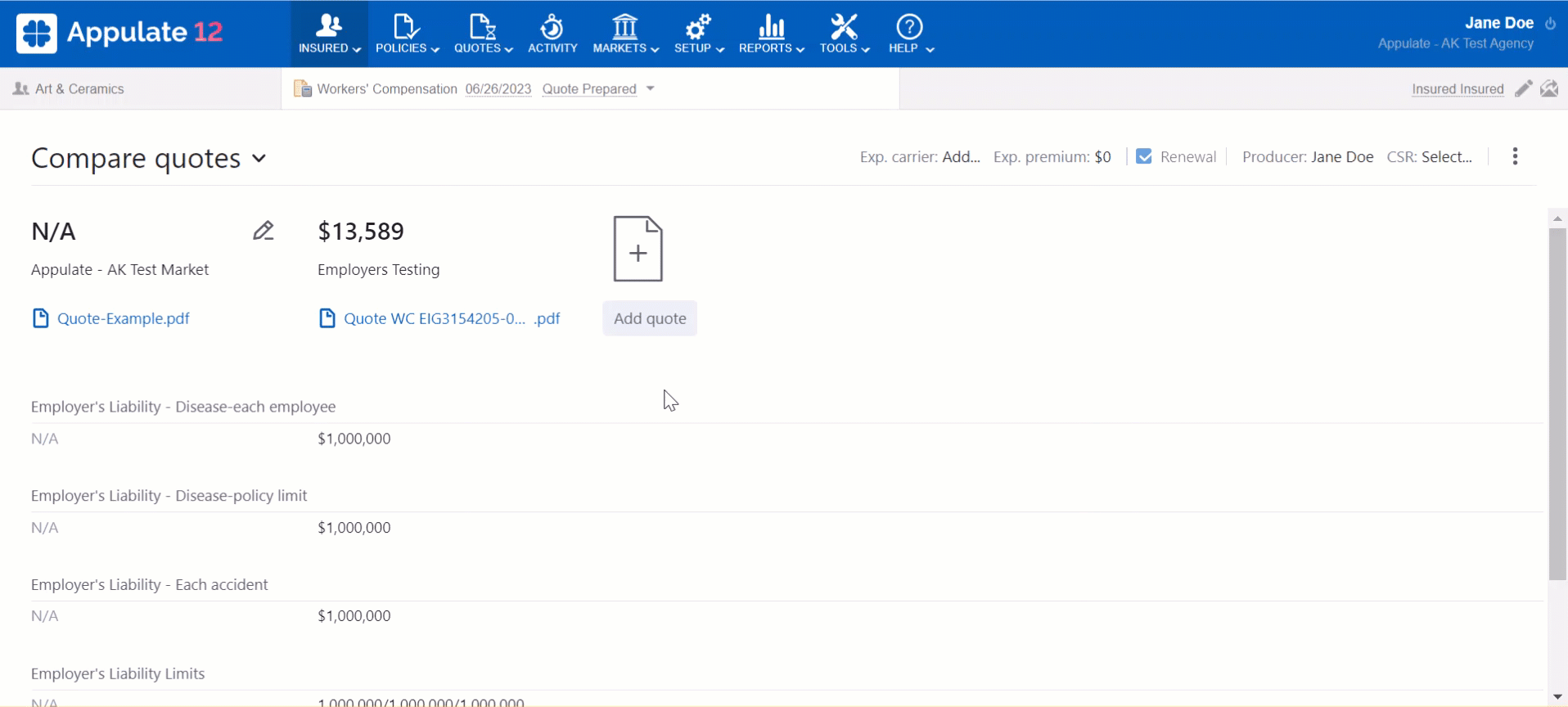 On the Add quote page, uploading a quote and selecting a Carrier is required. You can choose from your selected markets (My markets) and available markets, including open brokerage ones (Other markets).
You can delete uploaded quotes by clicking Delete.
If you upload a quote for a market you have already requested a quote from, this quote will be added to the Compare quotes page and the Quote request page for this market.
If you haven't yet requested a quote from this market, in addition to uploading a quote this market will be added to your selected markets and the Quote request page.
Edit quote
You can edit uploaded quotes using the Edit button. You can change the information on the Quote markup and Quote details tabs. Once finished, click Save.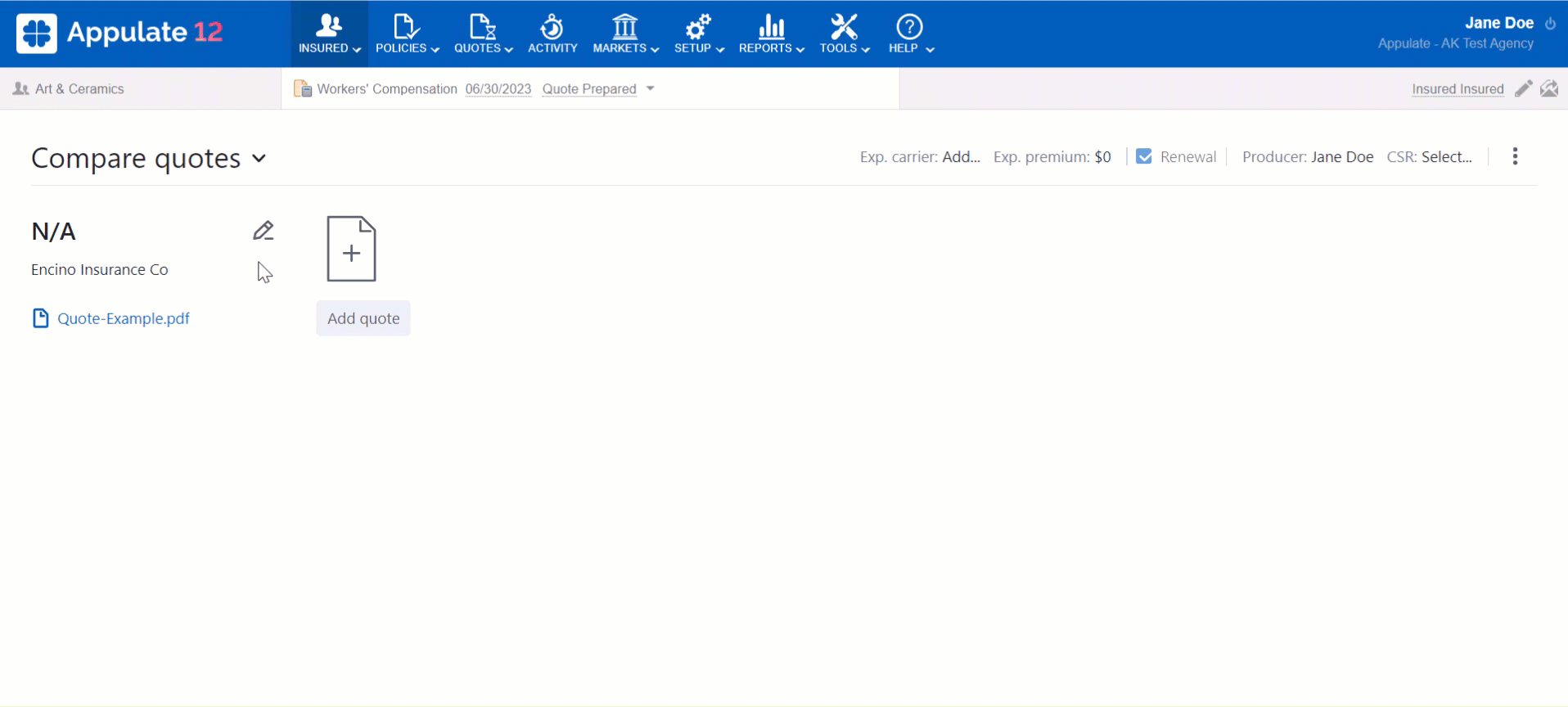 You cannot edit quotes generated by market services (instant quotes) and quotes uploaded by another company.