We've redesigned Appulate's main page for requesting quotes. Forms, Loss Runs, Documents and other relevant information can be found on separate pages. The interface and navigation are now smoother and structured better.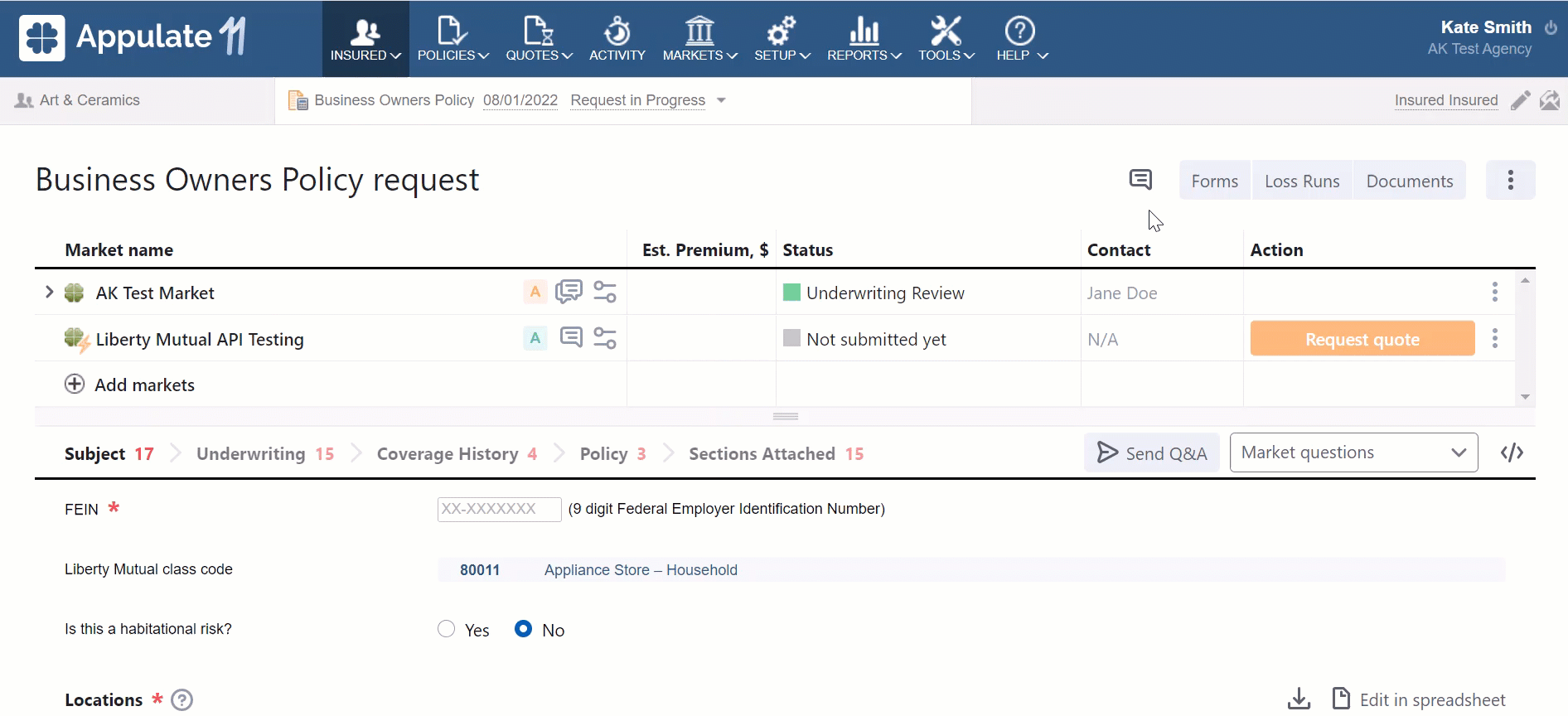 Quote request pages
To open a relevant page, just click a button to the right of the quote request page (for example, Forms, Loss Runs, Documents).
The three-dot menu contains the following pages and actions:
Activity log: Opens this quote request's log.
Export: Opens the Export page, from where you can export the request or the insured to an AMS. This page will be available if the functionality is configured.
Summary (ex. Options tab): Opens this quote request's summary. It includes the expiring carrier, policy number, and premium, substatus, as well as your company's Producer and CSR running this quote request.
Create renewal: Allows you to renew an expiring policy.
Cancel request: Allows you to cancel this quote request. After cancelling, this action will change to Restore request.
Delete request: Allows you to permanently delete this quote request. Clicking this button opens a confirmation dialog. The button will be hidden in case of restrictions in the "Who can delete an insured" setting in the "Setup" menu ("Admin users only" or "None" options).
Navigation
Having opened a page, you can return to the main quote request interface by clicking its name at the top.